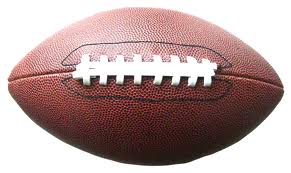 WASHINGTON, D.C. (WordNews.org) Jan. 31, 2013 –Almost a third of Americans believe God plays a role in the outcome of sporting events such as the upcoming Super Bowl.
That's according to a new survey by the Public Religion Research Institute.
According to the survey, 53 percent say God rewards athletes who have faith with good health and success. Forty-two percent disagree.
"In an era where professional sports are driven by dollars and statistics, significant numbers of Americans see a divine hand at play," said Dr. Robert P. Jones, PRRI CEO. "Roughly 3-in-10 Americans believe that God plays a role in determining which team wins, and a majority believe that God rewards faithful athletes."
Nearly 66 percent of those surveyed said they plan to tune into Super Bowl XLVII this Sunday despite only 3 percent saying they were fans of the Baltimore Ravens and 2 percent saying they were San Francisco 49ers fans.
Americans in the South are most likely to think God has a stake in the outcome of sports games, according to the survey. More than one-third (36 percent) of Southerners say that God plays a role in who wins, compared to nearly 3-in-10 (28 percent) Americans in the Midwest, 1-in-5 (20 percent) of Americans in the Northeast, and 15 percent of Westerners.
To read how various religious groups view God's intervention