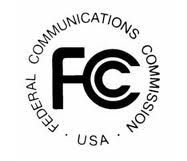 WASHINGTON, D.C. (WordNews.org) April 9, 2013 – The Federal Communications Commission says it is considering dropping current broadcast decency standards and enacting a new policy that would allow network television and local radio stations to air the 'f' word, 's' word.
The FCC said it is also considering allowing frontal female nudity even during non-primetime hours.
The commission is currently seeking input from the public through April 30.
"We now seek comment on whether the full commission should make changes to its current broadcast indecency policies or maintain them as they are," the FCC posted on its website.
Current broadcast decency law prohibits expletives and nudity, even if brief or "fleeting." The Supreme Court has upheld the law as constitutionally enforceable by the FCC, despite lawsuit attempts by networks NBC and FOX to overturn it, according to the American Family Association.
The association is urging people to submit comments to the FCC during the public comment period.