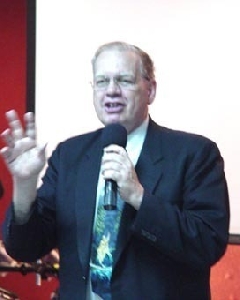 NANYANG, Henan, China (WordNews.org) April 22, 2013 – A United States church leader is under house arrest in China after police raised a house church during a revival meeting.
Dennis Balcombe's whereabouts are unknown, according to China Aid. Balcome is the head of Hong Kong Revival Chinese Ministries International.
China Aid said also in the Henan Province, seven house church leaders have been sentenced to terms ranging from 3 to 7½ years in prison on cult charges.
Dozens of police, joined by the Domestic Security Protection agents and officials from the Religious Affairs Bureau, raided the home where Balcombe was on Saturday morning, just hours after the start of what had been planned as a three-day revival meeting.
According to one of the attendees, the house church that had organized the meeting specializes in prayer ministry and calls itself Mt. Prayer Church. The 70 people planning to attend the revival handed in their cell phones to church officials as a security precaution to prevent the phones becoming tracking devices that would lead authorities to their meeting site. They then boarded a bus to the meeting venue at another retreat center.
China Aid said dozens of agents swarmed the meeting room without showing  identification and began filming and photographing the event. When one of the attendees tried to take videos of the agents, his digital camera was was confiscated.
"This latest wave of religious persecution shows that the situation for religious freedom in China continues to worsen," said ChinaAid founder and president Bob Fu. "We urge the Chinese authorities to immediately release Pastor Dennis Balcombe and his two coworkers from Hong Kong. The officers who abused their powers by raiding a peaceful prayer service should be held accountable."
To view Balcombe preach in Chinese
Balcombe speaks of little persecution and "tremendous freedoms" in China