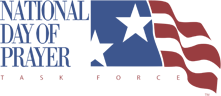 NORTH MIAMI, Florida (WordNews.org) April 26, 2013 – North Miami's city council plans to furnish a sound truck, event and staff for free at a national Day of Prayer event after all.
The council initially voted 4-1 in support of providing the equipment and staff when it received what Liberty Counsel called a "threatening, inaccurate letter" from the Freedom From Religion Foundation. Liberty Counsel rebutted the letter with a letter of its own in support of Mission Miami and local pastors.
Following Liberty Counsel's involvement, the council voted 3-2 to provide the truck, event staff and private property for the May 2 event as it does for other nonprofits.
"On May 2, thousands of National Day of Prayer Events will take place across America, despite the best efforts of atheist groups to remove God from the public square," said Mat Staver of Liberty Counsel.