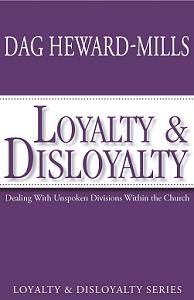 DALLAS (WordNews.org) April 30, 2013 — For a church to be truly healthy, it takes more than friendly parishioners, vibrant personalities and strong people skills.
So says evangelist Dag Heward-Mills, author of the newly released book "Loyalty & Disloyalty: Dealing with Unspoken Divisions Within the Church."
Heward-Mills said while it is beneficial for a church to have friendly people with vibrant personalities and strong people skills, "the sometimes surprising, yet critical component is loyalty — that permeating attitude of faithfulness and authenticity which stands as the very foundation of discipleship."
Heward-Mills writes how understanding the dynamics of these potent heart-attitudes can lead to a successful ministry of saving souls for Christ — bringing tremendous spiritual health and growth — or, in contrast, lead to strife, derision, a spirit of contempt and even ministry collapse.
"The Lord has laid on my heart the relevance and profound importance of this subject," Heward-Mills said. "First, the Scriptures are replete with detailed accounts of faithful and treacherous people."
Everyone can and should learn from them, he said.
Heward-Mills said during his two decades in ministry he has faced both loyal and disloyal people. He said his book is designed to highlight both the positive impact and destructive power they have brought to churches and ministries.
He calls "Loyalty & Disloyalty" a "leadership seminar in a book."