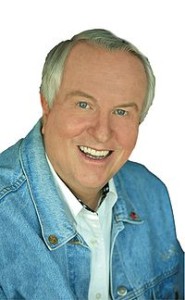 PLANO, Texas (WordNews.org) June 26, 2013  — Josh McDowell sees the Church losing its influence in the culture and he can point to one key contributing factor: the Internet.
"What the Internet has done has leveled the playing field for Christians in the church," said McDowell, a well-known author of such books as "More than a Carpenter" and "Evidence that Demands a Verdict," and head of Josh McDowell Ministry.
__________________________________
To read part 1 in this series
__________________________________
McDowell loves the promise of the Internet, and has big plans for reshaping and repackaging his material for a new audience online (more on that later in this series).
"The Internet – there are so many wonderful things about the Internet, oh my gosh. I love it," he told WordNews.org in an exclusive interview.
But it has given a voice to antagonists of the Christian faith.
"Up until just a few years ago, atheists, agnostics, people that stood against everything we believe spiritually, politically, socially, church-wise—everything—had a very small audience," said McDowell. "And they didn't have access to our kids and young people until maybe the last couple of years in university. Now with the Internet, they have the same access to young people, to people's minds and thinking as the church does or parents do of their own kids."
And the church's response?
"The church wasn't ready for this," McDowell said. "I always said, back when [form Vice President] Al Gore invented the Internet and everybody was talking about how great it's going to be with all the knowledge will not bring certainty, it'll bring uncertainty, it'll bring intellectual skepticism. And that's exactly what it's done. And it's affecting our country as a whole."
The Internet has taken the place of the church, in terms of influence, he said.
"It used to be the moral fiber came from the church," McDowell said. "Now it's coming from the Internet."
He said the church is now beginning to have an impact on the Internet, "but it has competition it never had before of access."
The Conversation with Josh McDowell continues tomorrow.
To learn more about Josh McDowell's other books
TUNE IN Saturday for Word News' The Week that Was broadcast of this interview with Josh McDowell at 9 a.m. EST. To hear the broadcast, click the audio player on WordNews.org or visit blogtalkradio.com/wordnews to hear this and past broadcasts.
Related:
A conversation with Josh McDowell: What's wrong with America? (Part 1)