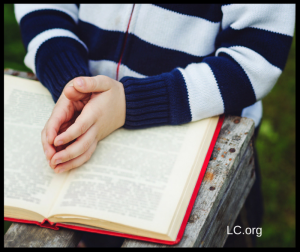 LEAVENWORTH, Wash. (WordNews.org) Jan. 23, 2017 – Cascade School District reversed its directive that would have prevented Child Evangelism Fellowship from distributing promotion materials about its after-school Good News Club after lawyers from Liberty Counsel contacted the school about the directive being unconstitutional.
A parent had complained to the school district that the Good News Club had sent home flyers with students and accused the ministry with "using thepublic school system to promote religion." However, the flyers had a clear disclaimer that the club was privately sponsored and funded.
Liberty Counsel said that single complaint led to the district prohibiting further distribution of the flyers, saying it violated a district's policy, which stated "material and/or announcements promoting religion may not be distributed by non-students on behalf of groups of individuals who are not students."
Liberty Council noted, however, that other nonprofit youth organizations, such as the Girl Scouts, Boy Scouts, YMCA and YWCA, were allowed to distribute similar materials tot he kindergarten-fifth grade students.
Liberty Council reached out to the district about the unconstitutionality of the policy and the board reversed its decision and eliminated the unconstitutional policy.
"The Cascade School District made the appropriate decision to eliminate the unconstitutional policy and recognize that the Good News Club has equal access to students," said Mat Staver, founder and chairman of Liberty Counsel. "Public schools cannot discriminate against Christian viewpoints and allow other organizations to promote their materials. We are elated with this victory for Child Evangelism Fellowship, for equal access and for our Constitution."