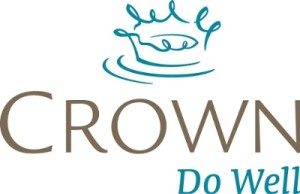 KNOXVILLE, Tenn. (WordNews.org) Jan. 31, 2017 – A new Gallup poll says 7 in 10 people either hate their jobs or feel totally unengaged with their work.
Crown Financial Ministries president, Robert Dickie III, says he may have the answer to alter that statistic in his new book "Love Your Work: 4 Practical Ways You Can Pivot to Your Best Career." Dickie believes you can "transform your work from a dead-end job into a fulfilling career."
"Work was not designed to be something we loathe and can't wait to finish," writes Dickie. "Work is positive, a way to create and add value to the world. It is a redemptive force in society."
Dickie cites the Bible's first chapter, Genesis 1, for clues to how we are to view work.
"The Bible describes God as the first worker – creating the world – and then the first employer, giving men and women the job of making the most of the world around them," he said. "Understanding that we are stewards of all we see can provide meaning and motivation for our careers."
To compete in evolving job markets, skills must be continuously refined through strategic changes or pivots.
These "micro-adjustments" are the difference between surviving market forces and being left behind. Dickie outlines practical changes, resources and educational courses that can put a new shine on old skills.
Dickie challenges readers to "make it your mission to bring the following to every job":
Hustle: an unrelenting work ethic
Problem Solving: a commitment to get things done
Situational awareness: an ability to understand the big picture thinking and connect the dots
Emotional awareness: an understanding and conscientiousness of people
Communication: an ability to motivate, influence, recognize and share important stories
Lifelong learning: a passion for understanding and growing as a person and professional
Character and integrity: a personal commitment to the highest ideals