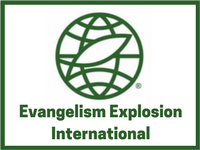 ARDEN, N.C. (WordNews.org) Jan. 3, 2018 – Evangelism Explosion International, a nondenominational evangelism ministry founded by the late Dr. D. James Kennedy, has launched an initiative called Equip America that organizers say is designed to train individuals "to share the most exciting gift they have: their faith,"
EE will partner with local churches in cities across America to host one-day workshops to help Christians share their faith with family, friends, and others in a non-threatening way.
Organizers said that during the workshops participants will learn how to present the Gospel using something they carry with them everywhere they go: their hand. They will also have an opportunity to put into practice what they have learned.
"As Dr. Kennedy, EE's founder, was quick to say, 'The most patriotic thing we can do is lead our neighbor to Christ!' If that's true, and I believe it is, then what we really need today is a new wave of patriotism sweeping our nation!" said John Sorensen, EE president and CEO. "For that to happen, every believer in America needs to be equipped to boldly, confidently, and kindly share their faith in Jesus."
Equip America kicks off on Jan. 20 in Oklahoma City and will be held in Fort Lauderdale, Fla., in February and New York City in April.
"There has never been a time when the need for the Gospel to go forward is more urgent," said Randall Wood, National Director, EE USA. "God has uniquely positioned His followers to carry his Good News to the people around us and reach our cities for Him, one person at a time. The message of the Gospel is urgent because it brings hope to the hopeless! With each passing moment, the need to share our faith becomes more critical in our world."
Organizers will be announcing additional cities in the upcoming weeks. For more information about Equip America or to register for an event near you, visit www.equipamerica.org.