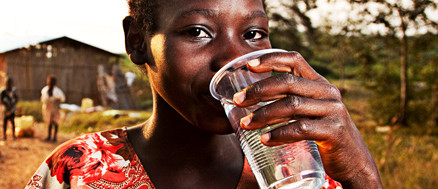 CHARLESTON, S.C. (WordNews.org) Jan. 7, 2013 – Water Missions International is launched its second annual Water Sunday initiative that urges churches from throughout the country to dedicate one Sunday towards promoting the need for safe water internationally and urging churches to take action.
Last year, more than 30 churches participated in the first Water Sunday. Churches raised more than $100,000 that went to safe water projects worldwide. In 2013, Water Missions International has set a goal of recruiting 100 churches to participate. If those 100 churches each raised $5,000, 33,000 people in communities currently lacking safe water would be provided access to this life-giving commodity.
Access to safe water has proven to be transformational for communities throughout the world, as noted in a 2009 health impact study by Dr. Jeffrey Deal. The study found a dramatic 52 percent reduction of waterborne illness related clinical visits after the safe water solutions implemented by Water Missions International became fully operational.
"Water Sunday has empowered churches throughout America to provide a solution to the lack of safe water," said Kevin Herr, Water Missions International Church engagement director. "With every new Water Sunday participant, lives are changed."
To learn more about Water Sunday, visit www.watermissions.org/watersunday.