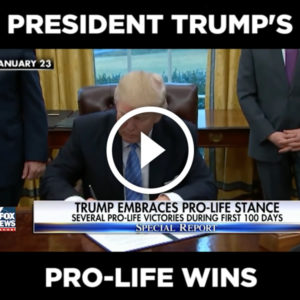 WASHINGTON, D.C. (WordNews.org) Jan. 18, 2018 – For the first time in 45 years a sitting U.S. president is going to address the crowds participating in the March for Life rally in Washington, D.C.
President Donald Trump will be address the crowd via satellite at the Friday rally.
"This is a historic moment for our movement," said Marjorie Dannefelser, president of Susan B. Anthony List.
SBA List linked to a video clip where Trump expresses his pro-life beliefs.
Police, citing The Marist Poll, noted that 76 percent of Americans support putting limits on abortion. In fact, 60 percent of self-described pro-abortion rights, support some limitations.