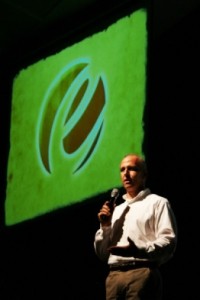 WASHINGTON, D.C (WordNews.org) June 20, 2013 — The same day the U.S. Supreme Court is hearing arguments on gay marriage, a ministry open for more than three decades to help people struggling with same-sex attraction, is shutting down.
Alan Chambers, the president of Exodus International (pictured), issued a statement apologizing for the ministry. The board voted unanimously to close the ministry, according to a press release. A new ministry will be created, and ministries affiliated with Exodus will continue independently.
Chambers said in a statement that "for quite some time we've been imprisoned in a worldview that's neither honoring toward our fellow human beings, nor biblical."
Board member Tony Moore said in a statement that "a new generation of Christians is looking for change–and they want to be heard."
Moore said the move was "not negating the ways God used Exodus positively to affect thousands of people."
Chambers called Exodus "an institution in the conservative Christian world," adding: "but we've ceased to be a living, breathing organism."
"From a Judeo-Christian perspective, gay, straight or otherwise, we're all prodigal sons and daughters," Chambers said. "Exodus International is the prodigal's older brother, trying to impose its will on God's promises, and make judgments on who's worthy of His Kingdom. God is calling us to be the Father – to welcome everyone, to love unhindered."
The older brother in the Prodigal Son parable told by Jesus is uncaring and unsympathetic to his wandering brother who has returned home. Chambers recently apologized to the gay community for what he called "trauma" the organization and he may have caused gays.