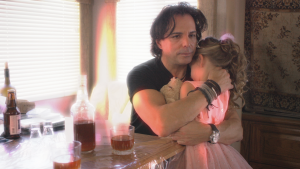 CHARLESTON, S.C., (WordNews.org) Feb. 29, 2016  — A new Christian feature film starring former Baywatch star Donna D'Errico is set to open in theaters nationwide in March.
Only God Can, produced by Inspire You Entertainment of Charleston, S.C., tells the story of five College of Charleston alumni who have remained friends since graduation. But tragedy strikes following a reunion, which draws them closer to each other as they reflect on their lives.
Prior to its release, Only God Can received the Indie Fest Film Award of Excellence/Christian category and the Inspired Faith Film Festival's Sisterhood Award honoring films in which "women supported women." Only God Can was also one of a few movies chosen to be shown at the 20th anniversary celebration of the International Family Film Festival in Hollywood, Calif.
"When we screened Only God Can at our film festival, the impact on the audience was profound," said award-winning filmmaker, Judith Falloon-Reid, co-producer of the Inspired Faith Film Festival. "In Only God Can the value was cinematic, but so were the messages of friendship, sisterhood and unconditional love."
Portraying the women friends are Lisa Sheridan ("Scandal") as Sara; Donna D'Errico ("Baywatch") as Coley; Robbi Chong ("ER" ) as Patrice; producer/actor Debra Capps as Glen; and Vanessa Evigan ("How I Met Your Mother") as Gracie. Greg Evigan ("B.J. and the Bear") portrays Pastor Rodney.