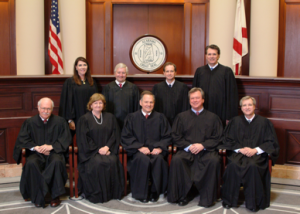 MONTGOMERY, Ala. (WordNews.org) March 5, 2016 – The Alabama Supreme Court issued a 170-page ruling yesterday rejecting the U.S. Supreme Court's ruling legalizing same-sex marriage but acknowledging it couldn't overturn it, according to media reports and Liberty Counsel.
"Today's opinion by the Alabama Supreme Court calling the U.S. Supreme Court's marriage opinion 'illegitimate' will be remembered in history like the 'shot heard around the world,'" said Mat Staver, founder and chairman of Liberty Counsel.
Still, the court dismissed a challenge to overturn federal decision, the Los Angeles Times reported.
To read the court's judgement, click here: http://lc.org//PDFs/030416OrderDismissingPetitionsandMotionswConcurrence.pdf