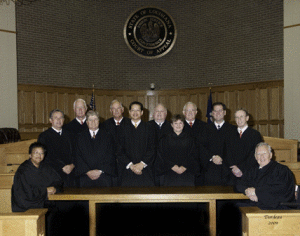 PHILADELPHIA, Pa. (WordNews.org) Jan. 28, 2017 – Attorneys for The Rutherford Institute appeared in U.S. District Court of Appeals for the Third Circuit to defend to street preachers who had been charged with refusing police orders to cease and desist from preaching without a permit.
According to the institute, on June 26, 2012, Don Karns and Robert Parker were preaching on a train platform in Princeton, N.J., when two officers approached them and requested to see their permit to engage in non-commercial speech at the station. Karns and Parker said the train platform was a public area and said they had a First Amendment right to continue preaching. When Parker attempted to record the encounter on his cell phone, police ordered him to stop and then arrested the two with defiant trespass and obstructing an investigation.
Karns and Parker were acquitted on these charges and The Rutherford Institute, with assistance from John M. Bloor of Drinker, Biddle & Reath, LLP, filed suit against the New Jersey Transit Corp. and the police accusing them of violating the preachers' First Amendment rights and violating their Fourth Amendment rights by allegedly arresting the pair without probable cause.
"This case sheds light on a disconcerting bureaucratic mindset that wants us to believe that the government has the power to both bestow rights on the citizenry and withdraw those rights when it becomes necessary, whether it's the right to proselytize on a train platform, the right to address one's representatives at a city council meeting, or the right to be free from unreasonable searches and seizures," said constitutional attorney John W. Whitehead, president of The Rutherford Institute. "Yet those who founded this country believed that our rights are unalienable, meaning that no man or government can take them away from us. Thus, the problem in this case is not the absence of any specific law allowing free speech on the train platform. Rather, the problem is government officials who have forgotten that they work for us and their primary purpose is to safeguard our rights."
Below is Don Karns, discussing his testimony.
.