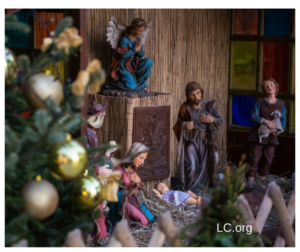 ORLANDO, Fla. (WordNews.org) Nov. 8, 2017 – Liberty Counsel launched its Friend or Foe Christmas Campaign for the 15th straight year in an effort to help private and public entities defend themselves against attempts to remove celebrations of Christmas in their locales.
Liberty Counsel said it is monitoring cases from across the country that pose threats that include intimidation from officials or atheist groups that want to remove Nativity scenes from public property or attempts to remove singing Christmas carols from senior living centers.
The Christian legal group will be monitoring cases from across the country and is providing a memorandum to those entities seeking to battle back from these threats. A copy of the memorandum can be found here: Christmas legal memorandum.
"Censoring Christmas or Christian themes is not only insensitive but often unconstitutional," said Mat Staver, founder and chairman of Liberty Counsel. "Censorship is patently obvious when other holiday themes are permitted but Christmas, or references to God or Jesus, are not. Celebrating or acknowledging Christmas is legal in public schools and in public venues."
Liberty Counsel is also providing an "action pack" that promotes the message of Christmas with stickers and pins that read messages such as: "I love (heart) Christmas" and "I helped save Christmas." To learn more, visit http://www.lc.org.